GIVEAWAY: Whiskey Tasting at Saloon!!!
Booze in Boston readers, we've got a special treat for you today!  We are giving away TWO 2 person invites to a private Whiskey Tasting at Saloon in Davis Square with our friends, Google Places.
UPDATE: Winner's Announcement!
Thank you all for your fabulous drink selections!  The winners are….
Kristen and "crackedoutcrafts"!!!  We will be contacting you shortly to give you all of the details!
How to Enter the BoozeinBoston Giveaway:
Comment on this post with your favorite drink recipe!  All comments must be made by 10:00 am on Tuesday February 14th.  We will use a random number generator to select the two winners.  Each winner will receive two invites, and information from us about how to secure your tickets!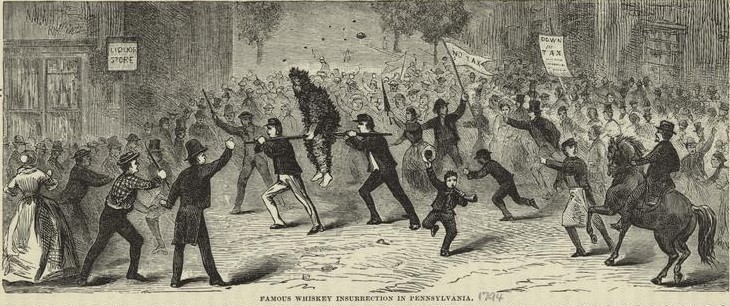 Google Places Presents: A Whiskey Rebellion at Saloon
Wednesday, February 15, 2012 from 6:00 PM to 8:00 PM (ET)
Somerville, MA
FACT: The Whiskey Rebellion, or Whiskey Insurrection, was a tax protest in the United States in 1789, during the presidency of George Washington. Farmers who sold their grain in the form of whiskey had to pay a new tax which they strongly resented. The tax was a part of treasury secretary Alexander Hamilton's program to pay off the national debt. (thanks,Wikipedia!)
FACT: This has absolutely nothing to do with OUR Whiskey Rebellion, which will be a chance to explore everything there is to know about whiskey, shared by one of Saloon's resident experts. We'll be sampling three types of that bold brown liquor as we learn about it, paired with an array of delicious bites from the kitchen.
This is an invitation-only, 25 person event, ages 21+.